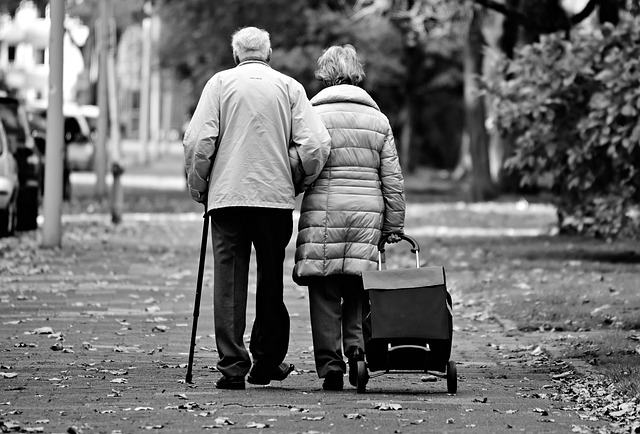 Failure to thrive in the elderly is a common syndrome I have encountered in my work as a clinical pharmacist working with geriatric patients. The National Institute of Aging describes failure to thrive (FTT) as a "syndrome of weight loss, decreased appetite and poor nutrition, and inactivity, often accompanied by dehydration, depressive symptoms, impaired immune function, and low cholesterol". My typical task as a consultant is to provide recommendations regarding which medications we should address that may be contributing to the issue. Here's a list of my top 5 drugs/classes that contribute to failure to thrive in the elderly. Pssst: These could definitely show up on a board exam as well!
Anticholinergics and Failure to Thrive
The most common older anticholinergics that I see used in practice are diphenhydramine, hydroxyzine, and oxybutynin. Diphenhydramine is most often used for sedative purposes. Hydroxyzine I've mostly seen utilized for anxiety and occasionally pain syndromes. Oxybutynin is widely known for its use in managing urinary frequency/incontinence. If you encounter failure to thrive in your elderly patients, be sure that all anticholinergics are addressed and worth the risk if you plan to continue.
Benzodiazepines
Benzodiazepines are well known to contribute to issues of falls, confusion, sedation, and balance issues. Minimizing the dose and tapering off if possible are important to do in a patient who has been diagnosed with failure to thrive. Common benzodiazepines that I see used in practice include lorazepam, clonazepam, and alprazolam. If you are looking for more information on benzodiazepines, we've put together this helpful table.
Opioids
Opioids can have lots of negative impacts on our patients. Sedation, constipation, and worsening cognition are among the many effects opioids could cause that would worsen failure to thrive.
Sleepers
Medications that induce sleep can contribute to failure to thrive in the elderly. "Sleepers" are a very broad category but among the most concerning in my opinion are those that are highly anticholinergic (i.e. diphenhydramine, doxylamine, etc.) and those with activity similar to benzodiazepines (i.e. zolpidem, zaleplon, etc.). All of these medications can worsen cognition, lethargy, and the risk of falls.
Skeletal Muscle Relaxants
Many skeletal muscle relaxants are recommended to be avoided in the elderly and often show up on the Beers list. Cyclobenzaprine, methocarbamol, and tizanidine are just a few examples of skeletal muscle relaxants that can cause cognitive complications in the elderly and contribute to failure to thrive.
There you have my list of top 5 drugs that contribute to failure to thrive that I address when consulting on this topic. Are there any other medications that you have seen cause or contribute to failure to thrive in the elderly?
Did you enjoy this blog post? Subscribers are emailed new blog posts TWICE per week! In addition, you'll get access to the free giveaways below. Over 6,000 healthcare professionals have subscribed for our FREE Giveaways. Why haven't you?!
Popular Amazon Books – Study Materials
Popular Amazon Books For All Healthcare Professionals