I've always enjoyed giving holiday gifts to loved ones, and just the same, have always appreciated receiving thoughtful gifts. However, holiday gifting became more challenging for me as I became more health conscious.
It also became more difficult for my family members who no longer knew what to give me for the holidays…
In previous years, I would bake holiday cookies and send them in tins to friends, family members, and work colleagues. I would get my husband the latest cologne or take him to the latest trendy restaurant. I would often buy candy and other sweets as stocking stuffers for everyone. Family members never had a hard time picking out gifts for me… I loved "scented" everything!
But in 2011, I started to learn about how many of the common things in my life were affecting my health and exacerbating my Hashimoto's.
The sugar in the candy and cookies was causing blood sugar imbalances.
The gluten and dairy in the baked goods were causing my acid reflux, diarrhea, and carpal tunnel.
The perfumes, colognes, and lotions were filled with endocrine-disrupting chemicals.
And once you know something, you can't "unknow" it. I didn't feel right gifting things that I learned were detrimental to one's health. But being health conscious doesn't mean we can't give or receive fun holiday gifts!
It does mean we have to be a bit more creative though…
In this article, I share some fun ideas for gifts you can give (or add to your own wishlist ;-)). You'll find gift ideas for:
Relaxation
The foodie
The fashionista and beauty guru
The healthy chef
Your 2023 health goals
Feel free to forward this list to a loved one or treat yourself — you deserve it!
For the Lifelong Learner in Your Life
Gifts of Knowledge – It seems that everywhere we turn, there's someone else that has been diagnosed with Hashimoto's or another thyroid condition. One of the greatest gifts that I can offer you are my books, Hashimoto's the Root Cause, Hashimoto's Protocol, and Hashimoto's Food Pharmacology, that I poured my heart into and divulged all the knowledge that I've gained through my professional career and personal Hashimoto's journey. If you haven't picked them up for yourself, consider doing it now — for your health's sake! If you know someone who is still trying to find their way through this maze of an autoimmune condition, why not gift them one?
Are you an audiobook person? I'm excited to say that you can listen to Hashimoto's Protocol wherever you are!
The Hashimoto's Self-Management Program – Get ahead of your New Year's goal(s) by enrolling in my self-management course and taking a deep, focused dive into addressing Hashimoto's.
The Thyroid Secret Docuseries – Cuddle up by the fire and watch these groundbreaking interviews!
For a Healthy You
Rootcology Adrenal Support – We all know the holidays can be stressful… Rootcology Adrenal Support has a blend of adrenal adaptogens that help you tolerate stress (read: annoying family members) better. 😉 (Check out my article on How Adaptogenic Herbs Benefit Hashimoto's to learn more.)
Pranamat – Ever heard of an acupressure mat? This company designs acupressure massage products that are ethically hand-crafted in their European lab and are 100% eco-friendly! They are clinically proven to help with thyroid-related health issues, including migraines, (back) pain, fatigue, and anxiety. Use this link or enter the code DRWENTZ for 15% off!
Blue Light Therapy – This is like a beach in a box! Don't let the winter blues get you down! Blue light therapy has been clinically shown to reduce the winter blues and give you more energy in the winter. This little device got me through tough Chicago winters and rainy days in Amsterdam!
Yoga lessons – Yoga is one of my favorite ways to sweat out toxins and stay fit. If you have been less inclined towards in-person yoga over the past few years and live in a warm place, look into doing outdoor yoga classes. If you live somewhere cold, you can sign up for online yoga and meditation courses, such as those offered by Yogaglo. The videos can be watched from the comfort of your home — no studio required! Earlier this year, I started to do a little yoga at home with my toddler, and we just got these cute yoga mats.
I also recently got a beautiful yoga mat from Mikkoa Yoga that is perfect for hot yoga (that my toddler doesn't attend with me). They're not only eco-friendly and gorgeous, but they also work on any surface, and fit in a tote bag! This could be the perfect gift for that yoga-loving globetrotting friend.
Pill Organizer – Taking multiple supplements and medications can get a little tricky to track without a pill organizer. I love this one — it's the biggest one I could find and holds (almost) all of my weekly supplements. 🙂 Never wonder: "Did I already take my pills this morning?" again!
Harmoni Pendant – Here's a beautiful necklace that can help to protect you from EMFs (electric and magnetic fields) and stress caused by electromagnetic radiation that we are exposed to daily from our phones, computers, and more. People who have tried it report better sleep, more energy, less brain fog, and feeling more relaxed.
For the Lover of All Things Clean
AquaTru – Fluoride is a common thyroid toxin found in our tap water. I was so excited when I learned about the one-of-a-kind AquaTru countertop reverse osmosis water filter! It's one of the only countertop filters that removes fluoride from our water. I keep this water filter in my bathroom. They are offering huge discounts across their product line, including up to $450 off on AirDoctor 3000 – AquaTru Classic Bundles, from now until December 7th.
Clearly Filtered – This is another company that I have recently discovered, and I have been very impressed with their products. They produce a variety of filtration systems, including water pitchers, shower heads, and under-the-sink filters, that are able to remove up to 99 percent of fluoride from the water. Their website provides links to independent testing results from EPA-accredited laboratories that show the levels of contaminants their products are able to remove from the water source. My science brain loves seeing these tests and knowing that the filter I'm using is doing what it says it will do! This filter is super easy to install. We had to have my handy dad install our previous filters, and it took him many hours to do so. However, my own hubby installed this filter within just 15 minutes.
AirDoctor – As you're breathing deeply to stay calm (and healthy!) through the hectic holiday season, make sure that it's clean air by using this incredible air filter! This filter is fantastic for people with asthma and allergies, as well as for those who just want to reduce their exposure to toxins and even contagious airborne germs. I have this filter in my bedroom, and have a second one I keep in our living room when we have guests/playdates and can't keep the windows open. They are offering huge discounts across their product line, including up to $450 off on AirDoctor 3000 – AquaTru Classic Bundles, from now until December 7th.
Puracy Natural All-Purpose Cleaner – This cleaner is a natural and less toxic version of the common household cleaner and is made with mineral and plant-based ingredients that are low in toxicity. This product also uses natural fragrances, which makes it a good choice for those who are sensitive to scents!
Branch Basics – I recently discovered these cleaning solutions and have been using them in every room! The plant- and mineral-based, fragrance-free ingredients gently remove dirt, grease, and grime, without the harmful toxins that are found in many conventional cleaning products. (My readers can use code IZABELLAWENTZ for 15% off all Starter Kits.) And, from November 24th through the 28th, you can save 20% off the ENTIRE site using this special link. If you have a person that loves to clean in your family, this might just be their jam, lol. I know my mom thought this was the best gift!
Magnetic Laundry System – I came across this innovative system when I realized that detergents were causing eczema in my toddler. As the name would imply, this system uses magnets, instead of detergents, to clean clothes safely and effectively. It has completely changed our laundry routine. It turns out that many of the ingredients in laundry detergent aren't listed on the label (and can irritate one's skin!), so eliminating this source of toxins from our household was a huge relief.
For Your "Relax and Chill" Cousin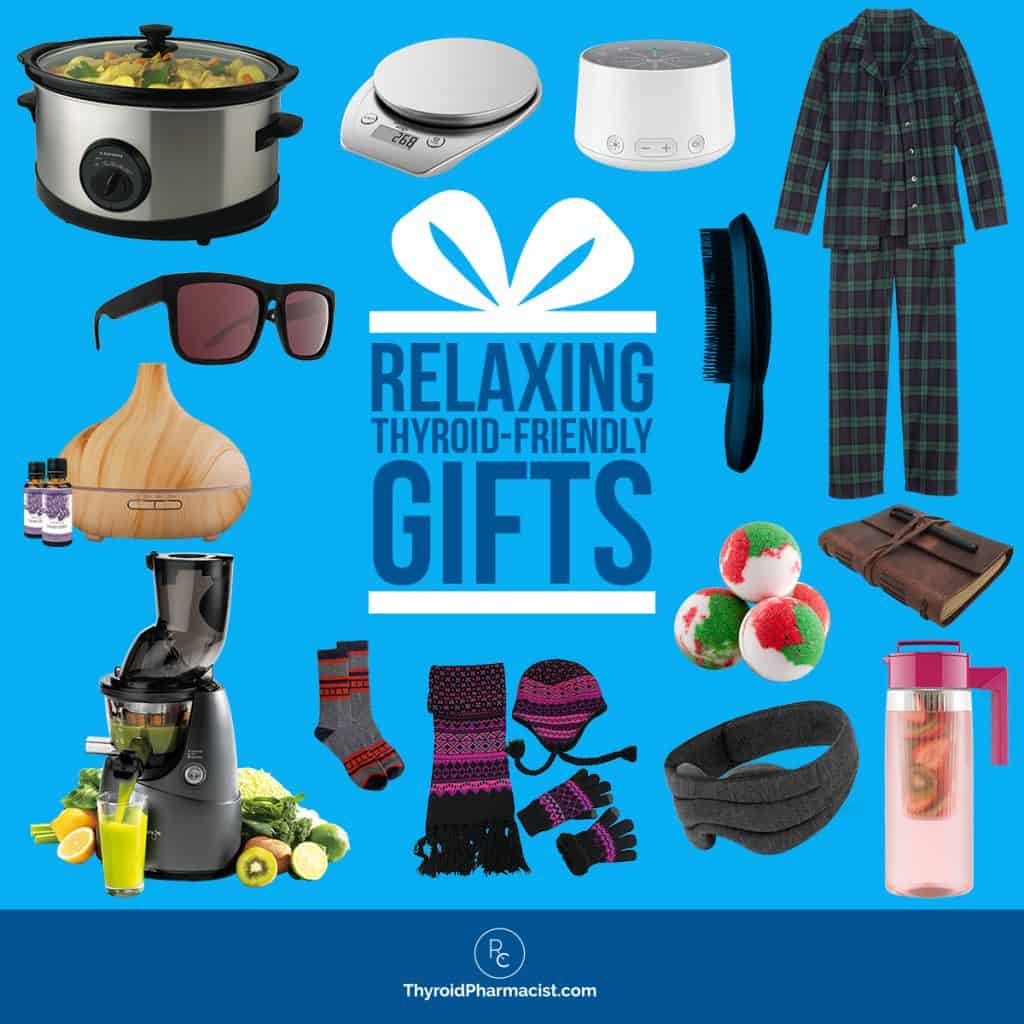 For Your Sleep-Deprived Darlin'
Oura ring – The Oura ring is a tracking device that measures vital signs (such as breathing and heart rate) while you sleep. This information will give you insight into whether you are getting high-quality sleep (and enough of it!). This ring is especially useful if you are prone to insomnia or have sleep apnea.
Sleep Sound Machine – This one adapts to the noise level in your environment, so it's especially useful for those who live near busy streets.
Blackout Mask – We know that sleeping in complete darkness is best for a good night's sleep — why not try pairing your mask with your sound machine? This blackout mask is lightweight and comes in a whole bunch of fun colors.
Truedark – The blue light that is emitted from our electronic devices, can delay the release of sleep-inducing melatonin, increase alertness, and disrupt the body's internal clock (or circadian rhythm). Truedark's glasses help block the blue light, to maximize control of your circadian rhythm.
ChiliSleep Sleep Systems – Sleep deprivation is a powerful adrenal stressor, which is why sleep hygiene is so important in restoring your health. Aside from quantity, sleep deprivation is often caused by poor sleep quality. One way to improve sleep quality is by maintaining an optimal body temperature throughout the night (which can be extra challenging for those with hormone imbalances). I use the ChiliPAD Sleep System to help regulate my body temperature during sleep. It utilizes water to match your body's heat load, which not only improves comfort, but also affects core body temperature, recovery, and deep sleep. And best of all, they're offering my readers 25% off new Cube or OOLER sleep systems using code SLEEPME, at checkout.
ChiliBLANKET – Snuggle up this winter season with the world's first hydro-powered, temperature-controlled weighted blanket that helps deliver restful, restorative sleep. With a chiliBLANKET, you can personalize your sleep microclimate by connecting it to your Cube or OOLER control unit for hydro-powered temperature control. (Receive a special 25% discount on your purchase by entering the code SLEEPME at checkout!) Please note, I recommend using a weighted blanket that is within 7-15 percent of your body weight. The weight of the ChiliBLANKET is 15 lb.

Note: According to the company that makes them, as of October of 2021, they've stopped applying fire retardant chemicals to the Cool Mesh pad (the pad that comes with their Chili Cube and OOLER systems), and have never applied fire retardant chemicals to the Chilipad Pro (the pad that comes with the Dock Pro system).
For the Sweet & Savory Snackers (+ Stocking Stuffer Lovers) in Your Life
Rootcology Protein Powders – Having a protein-packed smoothie in the morning can help kick off our daily nutrition and keep our blood sugar balanced. Rootcology AI Paleo Protein is a great-tasting hypoallergenic option for those on the Autoimmune Paleo diet, and it comes in a vanilla-flavored version for those that prefer some additional, natural flavoring. Rootcology also offers vanilla-flavored Organic Pea Protein for those looking for a vegan-friendly source of protein that has high bioavailability and excellent digestibility. I love adding Rootcology protein powder to my daily green smoothies!
Paleovalley Grass Fed Beef & Turkey Sticks – These clean on-the-go snacks are some of my favorites when I'm in a hurry or traveling — I always try to carry one with me wherever I go! They are all Paleo-friendly and made with 100% grass-fed beef and pasture-raised turkey. Use code WENTZ15 at checkout to get 15% off right now! And definitely take advantage of their Black Friday/Cyber Monday sale, which runs from November 26 to December 2, 2022. This gives you the option to get either 30% off on your "Subscribe and Save" order for life, or 20% off your entire order. This is the biggest sale they do all year, so it's a great time to stock up!
The Flavor Chef Bone Broth – Warm your insides with this delicious bone broth. Drink it plain or use it in your favorite soup. Autoimmune-friendly options are available as well. Get 10% off when you enter code Thyroid10 at checkout!
Honey Mama's Chocolate Bars – These bars were my biggest obsession when I was pregnant. Made with coconut meat, dark cocoa, and raw honey, and blended with creative ingredients, they are gluten-free, dairy-free, and soy-free. The lavender and peppermint flavors are my two favorites!
That's It fruit bars – These are tasty, healthy snacks to have on hand for travel days (which the holiday season is typically full of!).
Fruit Infusion Pitcher – This is a unique and easy way to infuse some flavor into your water. Try a new combination each day!
MyFitnessPal (Premium) – Get all the benefits of the standard membership, plus so many more offerings to customize your fitness goals and keep track of your nutrient intake.
Nima Gluten Sensor – Worried about getting "glutened" while eating out? This handy little device can sniff out gluten and warn you!
Beeya Hormone Support – Delicious Beeya seed cycling powders help us have less painful, less moody, more regular periods. 🙂 This is really a gift that keeps on giving! Get $5 off by using code DRWENTZ.
Cacao Magick Ceremonial Cacao – Cacao ceremonies are one of my new self-care rituals. Straight from the source (the rainforests of Guatemala), and made with intention with indigenous women's collectives, Cacao Magick is ideal for heart-opening, creative expression, and full-embodied presence. It's also a delicious alternative to hot cocoa for the health conscious person in your life. Get 10% off using the code IZABELLA.
For the Wino in Your Life
Dry Farm Wines Gift Cards – Dry Farm Wines works around the clock to source the healthiest wines out there. They are organic, low in sulfites, low in sugar, and still delicious. The company even claims that its wines are less likely to result in a hangover! If you're going to have some white, red, or #roséallday, you may as well go with the healthy option, right?
PureWine Wands – Love wine but hate the headaches? Here's a way to really enjoy a glass of holiday wine again, without the side effects! Wine intolerance is often caused by the presence of histamines and sulfites in wine, which many people are sensitive to, especially those with Hashimoto's. PureWine has created an innovative wand that removes these problematic substances from your wine, without affecting its taste or aroma – leaving you with nothing but pure wine, and no negative side effects! They're currently offering a special discount to my readers, for 20% off your order using code THYROID20.
For Your Caffeine Fiend Friend
Tea Infuser – This is so simple but, for me, has made making loose-leaf tea way more enjoyable. I also find these are easier to clean than other infusers.
Sips Herbal Tea – Looking for a thyroid-friendly coffee substitute that's delicious and nutritious? Sips Herbal blends offer a range of yummy flavors without the jitters, adrenal stress, or upset stomach! They are prebiotic, Paleo-certified, keto-friendly, vegan, gluten-free, caffeine-free, and made with certified organic ingredients. Flavors include an original coffee substitute (made with chicory), mocha, pumpkin spice, and more! Enter code THYROID10 for 10% off at checkout!
Pique Tea Crystals – These cold brew tea crystals contain six times the amount of antioxidants found in regular tea bags! Plus, they're convenient for travel, as they come in packets and many can be brewed in hot or cold water.
Help make drinking tea even better, and stay hydrated, with a beautiful tea flask that is great for travel. Such a gift is sure to bring a smile to a loved one's face while they enjoy their beverage.
Four Sigmatic Mushroom Coffee – This has the same great taste as coffee, supports productivity, and provides antioxidants… but without the jitters, crashing, or stomach issues that sometimes happen with regular coffee products. Use code THYROID at the checkout for 10% off of their mushroom coffee, cacao, or reishi elixir!
Rasa – These adaptogenic coffee alternative blends are great for those looking to cut back on caffeine. Packed with great-tasting herbs, every drink is designed to provide lasting energy to nourish your adrenals, rather than tax them. They contain no common allergens — just organic, sustainable herbs — and they even have an Autoimmune Paleo option. Consider buying a bundle or sample pack as a unique stocking stuffer, or try their cacao or coffee blends for a healthier version of your morning brew!
Bulletproof Coffee – For those who aren't quite ready to completely give up caffeine, here's a high-quality, mold- and toxin-free coffee that's more thyroid-friendly than regular coffee. It's my favorite go-to when I need a jumpstart on busy mornings!
Danger – I've been testing Dave Asprey's new patent-pending coffee formula called Danger. While regular coffee can deplete nutrients and dehydrate us, Danger is designed to remineralize your body with over 50 trace minerals, nutrients, and electrolytes. (It's also mold-free!)
MUD\WTR – I recently gave up coffee… and fell in love with MUD/WTR ("Mud Water"). It contains adaptogenic and brain-boosting mushrooms with a blend of tea, that support the body's ability to deal with stressors while offering a natural energy boost.
For the Fashionista
Winter hats, scarves, gloves, PJs, blankets, robes, and comfy socks are always seasonally appropriate and serve as a perfect gift for anyone with cold intolerance. Wearing compression socks, like these ones made with merino wool, can really help with leg cramps, circulation issues, and cold feet. Or consider purchasing some high-quality gloves with smart touch technology for those cold winter days.
Personalized fashion gifts – Rather than picking out specific clothes for someone, I love sending personalized boxes from companies that hand pick clothing based on your size and personal style, then deliver them to your door. I used to recommend Trunk Club from Nordstrom, but sadly this service has closed. There are plenty of similar clothing delivery services out there — personally, I love Stitch Fix for everyday clothes.
Cool Jams Pyjamas – There's almost nothing better than slipping into a pair of comfy PJs on a cold winter's night — and these ones go the extra mile by helping us stay cool! If you know any women who struggle with hormonal swings, these lightweight, breathable, moisture-wicking PJs could be the perfect gift for a better night's sleep. I'd definitely recommend these for those with thyroid troubles, but they also have products for men, plus a huge selection of bedding to feel more comfortable and relaxed in bed.
For the Natural Beauty Queen
Annmarie Skin Care Sample Kit – Struggling to find the perfect little something, or are you wanting a little something special for yourself? This sample kit is great for both! You'll love this line of natural skin care products made solely from herbs and extracts, straight from nature, in their purest forms. They're also sharing an exclusive offer with my readers through November, where you can get a FREE Antioxidant Lip Balm with your kit purchase!
Wellnesse – This new line of haircare and toothpastes by Katie Wells (aka the "Wellness Mama") contains high-quality, safe ingredients that are clearly labeled, so there are no surprises! I love their shampoo for keeping my long hair soft and manageable, and their natural whitening toothpaste is a favorite. Their new aloe and driftwood natural deodorant not only smells great, but really works! Their gift sets and bundle packs make great gifts, and best of all, they are offering my readers an exclusive early Black Friday discount starting today — get 20% off your order using code THYROIDGIFT at checkout!
Araza – Araza features makeup and skincare products made with healthy fats and organic plant-based ingredients and minerals, that all work together to feed and nourish your skin — while playing with modern, fun colors. More importantly, they are free from harmful chemicals and artificial ingredients found in most conventional makeup products, and are Paleo-certified to be free of gluten, grains, dairy, legumes, and other common allergens! Use code THYROID15 to get 15% off personal care products.
Butter London Nail Polish – This is great for those who want to minimize their toxic exposure but still want to have pretty nails.
Eco Lips – This yummy, organic lip balm keeps your lips soft during the harsh winter months.
Agent Nateur Holi(Rose) Deodorant – Not only does this natural, aluminum-free deodorant have a wonderful scent, but it also holds up well throughout the day. If you or your natural beauty queen friend have been struggling to find a non-toxic deodorant that works well, I recommend trying this one! One of my team members who has used this deodorant loves it and highly recommends it to anyone looking for an effective option with a gentle (and lovely) scent.
Pretty Frank (formerly Primal Pit) Deodorant – This is another great deodorant option! Many individuals know this popular product as Primal Pit paste (their previous name) and, although their name has changed, their amazing formula hasn't. Pretty Frank has a variety of options when it comes to scents (as well as unscented versions). This deodorant gets me through full days of playground mom duty, even when it's super sunny outside. They also have baking soda-free options for those who may react to baking soda. Get 10% off when you use the code THYROIDLIFESTYLE at checkout!
Tangle Teezer – Tangled hair is a symptom of thyroid disease. The Tangle Teezer will get your hair untangled without the pain and needlessly lost hair. I use it for everyday brushing and love it for travel and those windy days.
Silvon Pillowcases – Woven with natural, antibacterial silver and organic cotton, these luxurious pillowcases help keep acne and allergies at bay.
For the Clean Eating Chef
Hashimoto's Food Pharmacology – My nutrition guide/cookbook contains delicious recipes that even those without Hashimoto's will appreciate.
Clean Southern Cookbook – Southern food can be indulgent and pack some nutrition, too. Whether you've been on the Paleo diet for years, are trying to eliminate gluten for health reasons, or you are new to the world of nutrition, the recipes in this book will help you reduce the inflammation in your body and increase your intake of healing nutrients… without sacrificing Southern authenticity or flavor!
Desert Farms Camel Milk – Camel milk has some interesting healing properties, and it's also not reactive for most people with dairy sensitivities to cow's milk.
Thrive Market Gift Cards – Discounted healthy foods shipped right to your door!
Vital Choice Gift Certificates – If fish is your choice of meat, this is an incredible option that makes finding healthy fish as easy as clicking a button.
Great Lakes Gelatin – Made from cattle that are pasture-raised and grass-fed, this gelatin is a healthy option for your cooking needs!
Better Batter – Baking flour that is free of the top allergens (including, of course, gluten!).
DIY Kombucha Starter Kit – You don't have to be intimidated any longer—this kit makes brewing kombucha fun and easy!
Superfood Honey – This delicious, sustainably-sourced blend of raw honey, royal jelly, propolis, and bee pollen is rich in nutrients, antioxidants, and beneficial enzymes. It makes a perfect sweetener for the sweet tooths in your family!
Organic Coconut Oil – Coconut oil is so versatile that this gift is great for more than just cooking!
Vitamix – This is a big-ticket item that is so worth it! It's like having your own sous chef! The Vitamix makes smoothies, soups, mashes, and nut butters, making food so much easier to digest, and healthy food prep so much easier. I use mine almost daily (and so does my hubby).
Magic Bullet or NutriBullet – I love using these little blenders for making smoothies on the go. I also take my Magic Bullet with me whenever I travel and want to avoid unhealthy hotel food.
Juicer – The Omega Masticating juicer is a great addition to your life if you are planning on making delicious, nutrient-dense juice. My mom swears that daily juicing made her hair thicker!
Spiralizer – This is one of the funnest kitchen tools ever! Have you ever wanted to try making zucchini noodles? Experiment with this fun tool and see what different foods you can make!
Slow Cooker – The slow cooker is an oldie but a goodie. I love dumping ingredients into the cooker, turning it on, and leaving! This is perfect to use before bed, before work, or before a dinner party. The food cooks on its own while you can do your thing!
Pressure Cooker – This single kitchen tool has revolutionized my life in the last year. Sweet potatoes in eight minutes — you got it! Bone broth in less than an hour — no problem! I use it for everything, from making soups and veggies, to even making homemade dog food for my hypothyroid dog Boomer. (Boomer enjoys his lamb, carrots, and sweet potatoes. Since we switched him to a home-cooked diet and added some thyroid hormones, he has lost four pounds, has gained tons of energy, and has a beautiful shiny coat!)
Yonanas – This is a really cool gadget for the ice cream lover in your family. Yonanas makes soft-serve ice cream from frozen bananas. You won't believe how delicious it is until you try it!
Digital Food Scale – Gluten-free baking is a bit of art, a bit of science — I love my kitchen scale for helping me create gluten-free baked goods.
Our Place Always Pan – Our Place is a new, sustainable cookware brand that sources from ethical factories, uses compostable packaging with zero plastic in sight, and uses a proprietary non-toxic coating that has been deemed the safest option by experts. Their core product is the Always Pan, which was designed to be the perfect size and shape to do the work of eight pieces of traditional cookware. It even comes with a nesting spatula and steamer basket, so you have everything you need to cook delicious, thyroid-friendly food at home.
Real Plans is a flexible subscription-based meal planning service — choose foods to create a personalized meal plan, based on your diet (Paleo, AIP, etc.), your schedule, and desired servings. By knowing exactly which ingredients you need to purchase, you not only save time and money, but reduce food waste. Their subscription options are affordable and start as low as $6/month.
For the Supplement Lover
Many of you have been asking if we will be running any special sales for Black Friday this year, and I'm happy to share that we will be running our biggest sale yet on my Rootcology and Thyroid Pharmacist products!
I know that supplements and resources are an investment, and I want to help you on your healing journey in 2023 by offering you exclusive early access to our Black Friday Sale.
Enter your email below to sign up for an email alert, so you can be the first to know when the sale is live.
BE THE FIRST TO KNOW
If you already use Rootcology products, this is a great time to stock up. And if you haven't yet experienced our powerful formulations that thousands have used and loved, this is the perfect time to give them a try. Or maybe you've been thinking about signing up for the Hashimoto's Self Management Program – now would be the perfect time. 🙂
Be prepared for more Black Friday announcements next week! In the meantime, start browsing Rootcology for anything you'd like to replenish or try. Our Black Friday discount will apply to standard orders only (subscriptions are excluded), and cannot be combined with other discounts.
More updates soon on our biggest sale yet!
This is the time of year where we give thanks for all that we have. I want to thank you, my wonderful readers, for allowing me to serve you on your healing journey!
I hope that these suggestions gave you some fun ideas for your friends and family, and maybe for yourself. What other gifts are on your wishlist?
For more gift ideas, check out my posts from previous years, here and here. 🙂